Eastern Cuba, December 2018
Join us for an unforgettable photography tour through unspoiled Santiago de Cuba, Guantanamo, Baracoa and Bayamo
WHY CUBA NOW?
There has never been a better time to visit Cuba. If you have already visited the holy trinity of Havana, Trinidad and Vinales and know what a fabulous photographic destination Cuba is, then this adventure to Eastern Cuba, to an area little known even to Cubans, will be exceptional.  Get away from the tourist hoards – even if American tourism has fallen, Europeans and Canadians still flock to the island – but rarely to this unspoiled end of the island where mega resorts have yet to be built.
For eight days we will explore towns frozen in time, everything that makes Cuba so appealing for photographers will be found day after day on the backroads through the rainforest-draped mountains.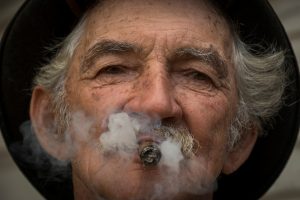 We love to visit places off the beaten track and it's something increasingly difficult to achieve in our world today.  This is one of those places that few if any of your friends will have visited and is guaranteed to provide dinner party conversation for years to come.
Cuba is safe.  Christopher P. Baker, National Geographic's expert on the island, will be accompanying us , and has written this article about the safety of Cuba.
The program is offered under a general license for "people-to-people" educational exchange per Cuba Assets Control Regulations, 31 CFR Part 515 administered by the Dept. of Treasury Office of Foreign Assets Controls, and are prepared in accordance with said regulations. 
WHY US?
You will have the undivided attention of not just one but three award winning photographers – an unprecedented ratio for such a small group.  We have partnered with Christopher Baker, a longtime colleague and friend of Bob's, and recommended by National Geographic as "One of the world's leading authorities on Cuba travel and culture."  Chris has traveled to Cuba on more than 150 trips writing magazine articles, books, and guides (including Moon Cuba, National Geographic Traveler Cuba, and Top 10 Cuba Guidebooks), and led private tours for National Geographic Expeditions and Lindblad Expeditions in addition to our Lumaria Workshops tours in 2016 & 2017.  Chris knows the very best hotels, private accommodations, and paladares (private restaurants).  Plus, during more than two decades traveling Cuba end to end, Chris has developed a rolodex of contacts that make traveling to the island with him an amazing experience.
ITINERARY
8 DAYS/7 NIGHTS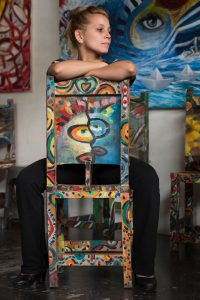 Day 1 – Mon, Dec 10 MIAMI — HOLGUĺN – SANTIAGO DE CUBA 
This morning we'll fly from Miami to Holguin, arriving around noon (all being well). We'll take a short drive to Bayamo–founded in 114–for a light lunch. We'll visit a workshop that still hand-crafts horse-drawn carriages before continuing via the Basilica del Cobre–Cuba's foremost religious shrine–where Christopher will take us to his 'secret' spot for spectacular landscape shots. After checking into our hotel in the heart of Santiago de Cuba, we'll enjoy a light rooftop dinner.
OVERNIGHT: Santiago de Cuba: Hotel CasaGranda OR E Imperial
MEALS INCLUDED: LD
Day 2 – Tue, Dec 11 SANTIAGO DE CUBA 
This morning we'll explore the various historic downtown neighborhoods, including the colorful produce market. Late, we'll walk the historic Reparto Los Hoyos quarter to Escuela de Música de Santiago de Cuba (Conservatorio Esteban Salas) to photograph a kids' performance at this state music school. Plus we'll experience a private performance & photo session with Tumba Francesa, with, Haitian music/dance performed in traditional costume.
OVERNIGHT: Santiago de Cuba: Hotel CasaGranda OR E Imperial
MEALS INCLUDED: BLD
Day 3 – Wed, Dec 12 SANTIAGO DE CUBA 
An early morning transfer by boat to Cayo Granma. We'll shoot all morning in this island fishers community, with no end of fantastic photo ops. We'll enjoy an early lunch on Cayo Granma then return to Santiago for a brief tour of the main historic sites, including San Juan Hill, where composer/historian Aquilis Jorge Ribaud plays guitar as he regales stories of the Spanish-American War, famously fought here. Then on to Cuartel MoncadA, where Fidel launched the Revolution with a suicidal attack on the military barracks, July 26, 1953. We end at Cementerio Santa Ifigenia, where National Hero Jose Marti and Fidel Castro are buried side to side. While here we'll photograph the military honor guard parade before walking walk back to hotel, photographing the historic core at dusk.
OVERNIGHT: Santiago de Cuba: Hotel CasaGranda OR E Imperial
MEALS INCLUDED: BD
Day 4 – Thur, Dec 13 SANTIAGO DE CUBA – BARACOA 
This morning drive to Baracoa via Guantánamo, with stops along the way as photo ops arise. We'll head into the mountains to meet with Angelito Iñigo at Zoologico Piedra, a stone zoo offering superb photography of the life-size animals carved into limestone in the mountainside). We'll then ascend via a spectacularly scenic mountain switchback to arrive in Baracoa–Cuba's oldest city, founded in 1511 on the Atlantic shore in a bay surrounded by rainforest-clad mountains.
OVERNIGHT: Casa particulares (private B&Bs)
MEALS INCLUDED: BLD
A tremendous photo op begins our day as we photograph fishermen casting nets for tiny teti fish at Boca de Miel rivermouth. There'll be time to explore town and shoot at leisure before our sensational afternoon session as we photograph a quinceanera (fifteenth birthday) with local photographer Olider Aguilera. The will include prepping the girl indoors under tungsten light; then we'll walk the streets in late afternoon sunlight to photograph her against the most spectacular backdrops.
OVERNIGHT: Casa particulares
MEALS INCLUDED: BD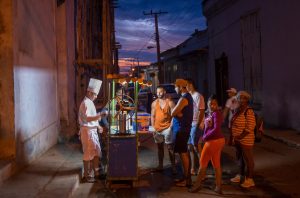 Day 6 – Sat, Dec 15 BARACOA 
Enjoy the early morning to photograph and interact with Cubans at leisure. Then we'll drive to the rural community of El Guirito for a cultural display by Proyecto Kiriba y Nengón: this traditional community has Taino blood, and they'll dance in traditional costume before feeding us a traditional lunch. In the afternoon we'll continue toat Finca Demonstrativa Las Mujeres for a demo of chocolate making and local cooking at this private hillside cacao farm.
OVERNIGHT: Casa particulares
MEALS INCLUDED: BLD
Day 7 – Sun, Dec 16 BARACOA – SANTIAGO DE CUBA
This morning we'll get together with artist Mildo Mata Carcassé to learn about art tuition and expression, and photograph Mildo at work in his studio. We then drive back over the mountains to Guantánamo, with a break for lunch at Mirador La Gobernadora–a simple open-air hilltop restaurant with a view over Guantanamo Bay. Arriving back in Santiago, we'll have time to relax before a late afternoon transfer to El Morro headland castle for sensational sunset photography as we witness the cañonazo (cannon-firing ceremony). We'll then head to our farewell dinner before a sensational Cuban cabaret at the Tropicana open-air nightclub (perhaps with behind the scenes pre-show visit).
OVERNIGHT: Santiago de Cuba: Hotel CasaGranda OR E Imperial
MEALS: BD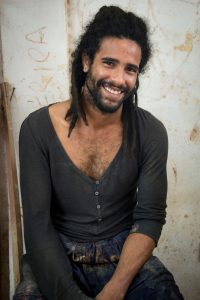 Day 8 – Mon, Dec 17 FLY TO USA
This morning we'll rise bright and early for our transfer to Holguin for our flight to Miami
MEALS INCLUDED: B
DETAILS:
DATES
Monday, December 10 to Monday, December 17, 2018

COST
$4,595 per person, excluding round-trip airfare Miami to Holguín
$500 single supplement
INCLUDED
All accommodations
All meals
Full time, professional, bilingual guide
Local ground transportation
Cuban visa
Admission to all museums and public buildings
Pre-trip departure information
NOT INCLUDED
Airline baggage and related fees
Individual house or hotel expenses (mini bar, room service, laundry fees, etc.)
Tips for local guides, drivers, restaurant service, etc.
Trip insurance is highly recommended.