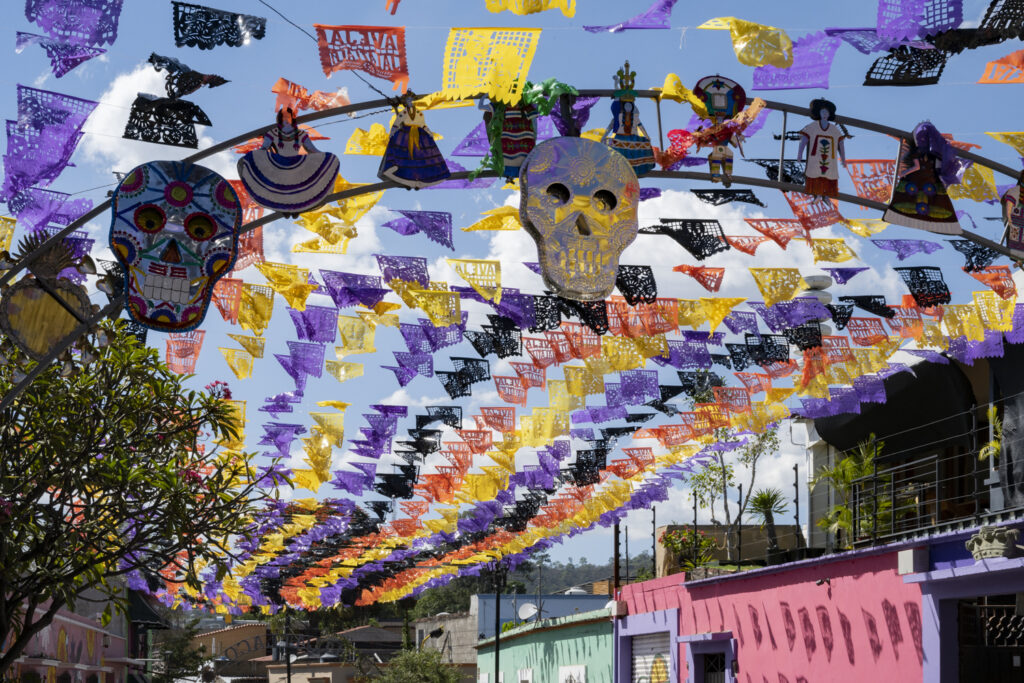 We love Oaxaca at any time of year, but during Dia de Muertos (Day of the Dead) the town and countryside explode with color and festivities. Our 10-night itinerary is designed to give as many opportunities as possible to photograph the Day of the Dead festivities and life in the surrounding villages, including visits to many of the artisanal mescal distilleries. Our guide, Alvin Starkman, is one of the world's top mescal experts and has personal connections with many small producers way off the beaten track. Even if you don't like mescal – and Bob doesn't! – the small distilleries are full of atmosphere, smoke and steam never fail to make wonderful photographs.
Dates & Pricing
Oct 27 – Nov 5, 2023
Pricing TBD soon
Tour limited to 8 participants for intimate, exclusive access
What's included
Lodging
Breakfast
All ground transportation
All photo workshop activities
Private van and driver
Local guided visits
What's not included
Airfare
lunch, dinner & drinks
Incidentals not listed
Tips & gratuities
Itinerary
Day 1 – Oct 27 , Fri
Arrive in Oaxaca. Check into boutique hotel (a delightful traditional Mexican design hotel with lush outdoor gardens and dining areas). Welcome dinner at one of the renowned restaurants. Oaxaca is the culinary heart of Mexico.
Day 2 – Oct 28, Sat
3-hour orientation in the city of Oaxaca with Alvin, to become oriented in city before busy festival days of Dia de Muertos begin.
Day 3 – Oct 29, Sun
Today we spend the day in the villages surrounding Oaxaca experiencing daily life and visiting small, artisanal mezcal producers for portraits and production of Mezcal, locations very few visitors ever see, with Alvin.
Day 4 – Oct 30, Mon
Preparations for the evening Dia de Muertos festivities will be taking place all over the city. Children's parades around the plaza and impromptu alters provide great photo ops. We will spend the day wandering, photographing the activity before visiting 2 different cemeteries in the evening with Alvin.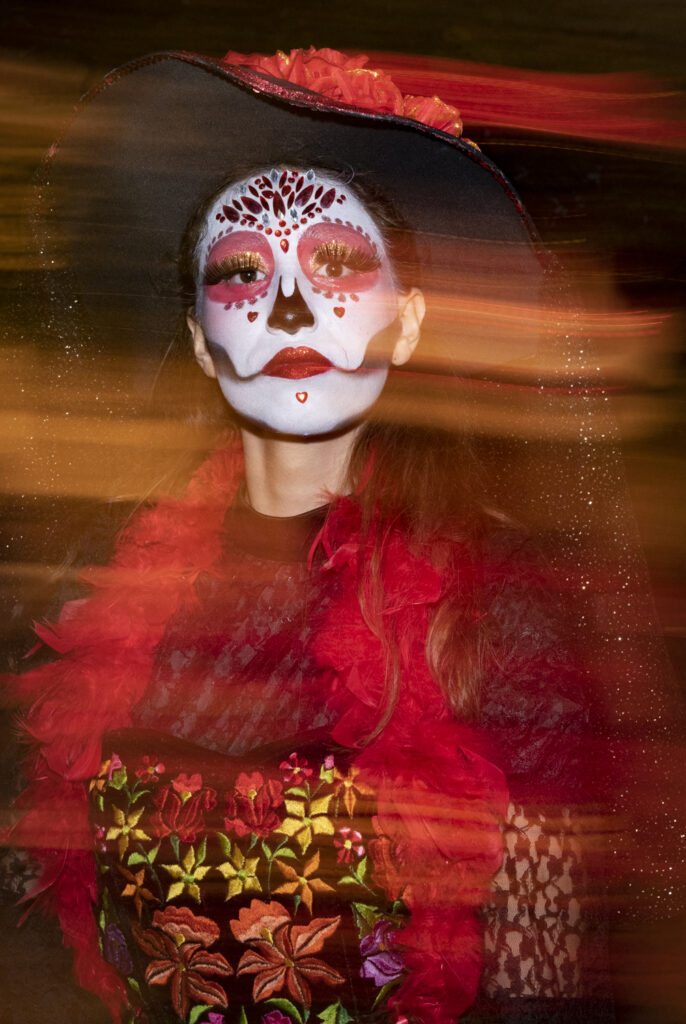 Day 5 – Nov 1 Sun
Every Sunday the market in Tlacoula Market bursts into life and we will spend some time here before covering the Dia de Muertos activities in villages along the way and back in Oaxaca.
Day 6 – Nov 2 Mon
Today is an easy day today exploring the city and photographing at the General Cemetery before visiting Atzompa and San Felipe cemetery late in the evening for Dia de Muertos ceremonies with Alvin.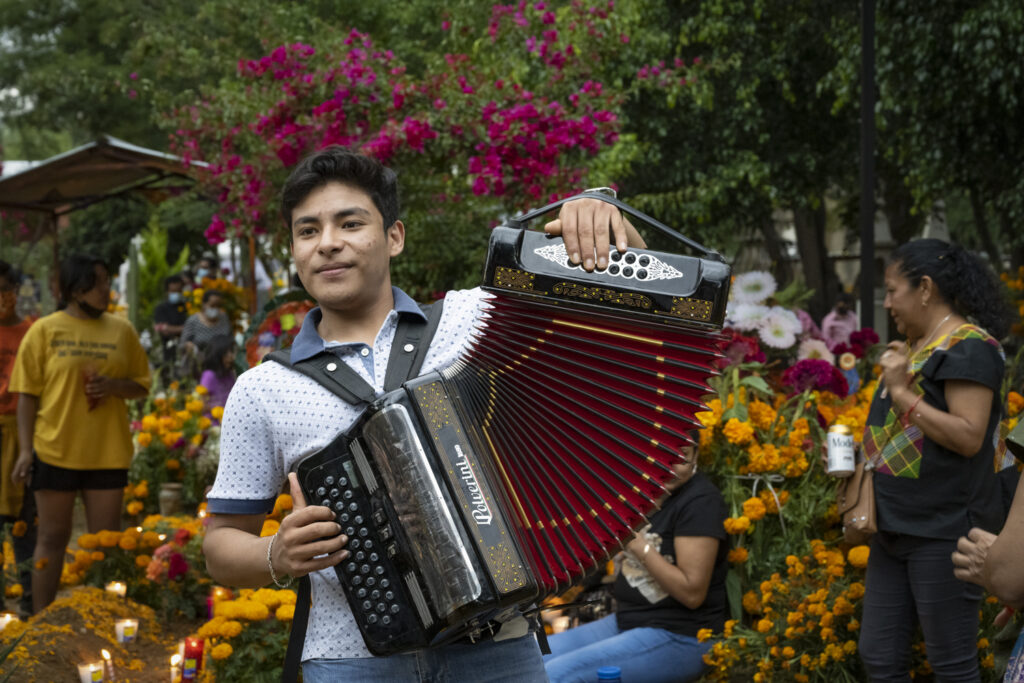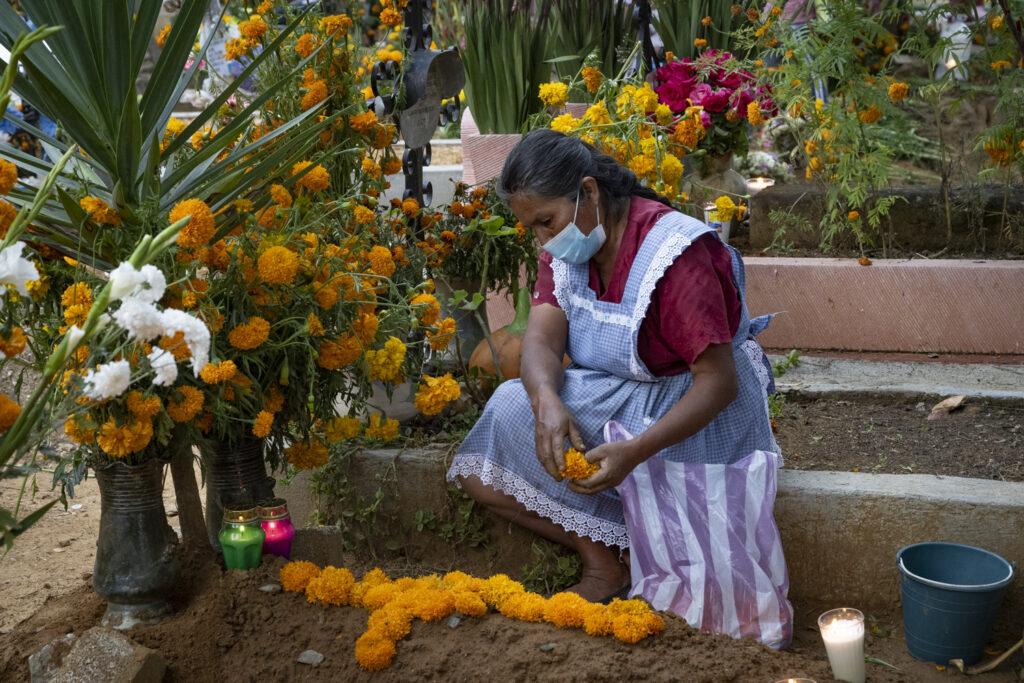 Day 7 – Nov 3 Tue
After a very late night yesterday we will have an easy day and catch the last remnants of the celebrations.
Day 8 – Nov 4 Wed
After an early morning shoot at the spectacular Monte Alban ruins, Alvin will then take us to some craft villages making such things as textiles, pottery and alebrijes (brightly colored Mexican folk art sculptures of fantastical creatures)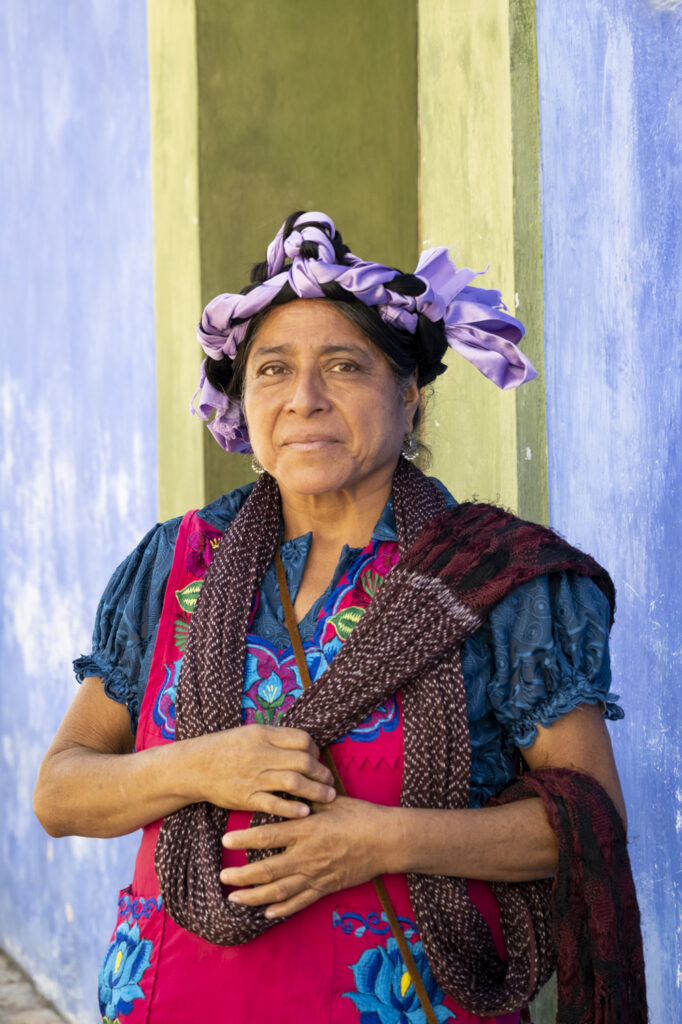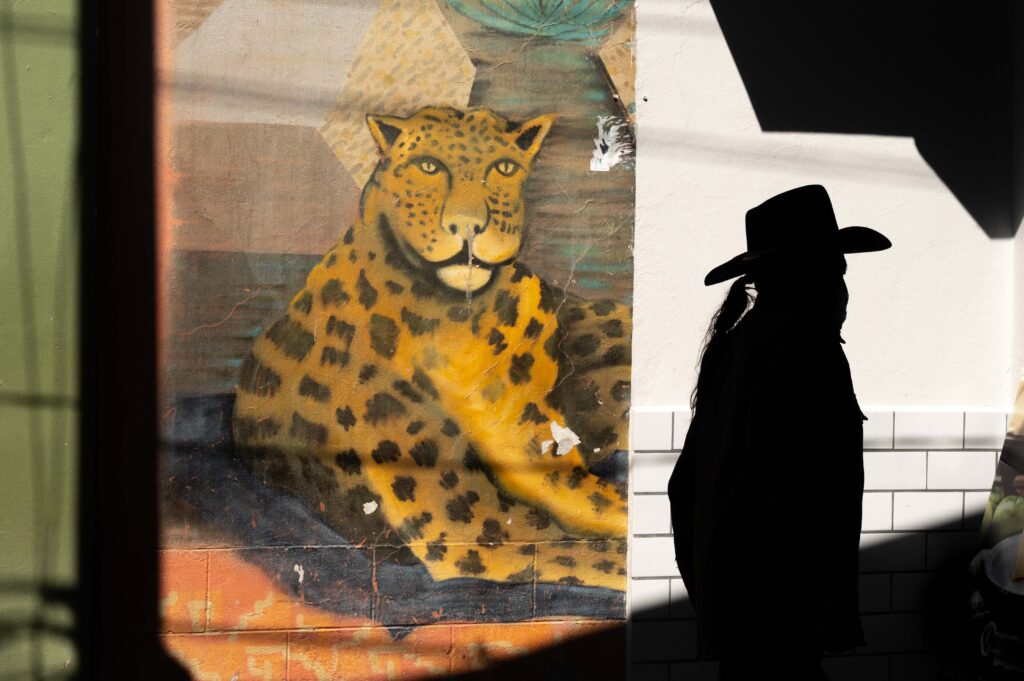 Day 9 – Nov 5 Thur
We will visit some more mezcal villages, and they are all very different, with Alvin visiting a potters studio in the countryside for a photo session with two indigenous Zapotec women in their traditional dress.
Day 10 – Nov 6 Fri
A free day to relax, spend some time with street photography in Oaxaca and if you mus, do last minute shopping before our farewell dinner.
Catch flights home
Alvin Starkman holds an M.A. in social anthropology from Toronto's York University and a J.D. from Osgoode Hall Law School. He has written Mezcal in the Global Spirits Market: Unrivalled Complexity, Innumerable Nuances book and hundreds of articles centering upon Mexican craft beer, pulque, mezcal and sustainability as well as Oaxacan life and cultural traditions.
In 2004, he became a permanent resident of Oaxaca. From that time onward and continuing to date, he has become friends with many of the growers and producers with whom he had previously had casual acquaintanceships.
He continues to nurture his friendships with many in the industry, not because of their vocation, but rather because they are fine, welcoming people, readily including Alvin and his family in their social lives.
We spent time with Alvin on a scouting trip earlier this year and can confirm that he really is the best in the business so we have retained him for the length of our trip