With Robert Holmes, Andrea Johnson, and Christopher P. Baker
You will have the undivided attention of not just one but three award-winning photographers – an unprecedented ratio for such a small group. We have partnered with Christopher Baker, a longtime colleague and friend, and recommended by National Geographic as their go-to authority on Colombia travel and culture. He is the author of the National Geographic Colombia guidebook. Chris has traveled to Colombia dozens of times to research and photograph magazine articles and books, and as a tour leader for National Geographic Expeditions. We've also worked with him as our Cuba expert on our Lumaria Workshops tours in 2016, 2017, and 2022. Chris always designs superb itineraries and takes us to hidden off-the-beaten-track places that ensure an amazing experience.
Dates & Pricing
June 16-27 , 2023 – 11 Nights / 12 days
Tour limited to 8 participants for intimate, exclusive access
Land package price per person based on double occupancy $6,900.00 Single supplement $980.00
What's included
All lodging
All breakfasts, 5 lunches & dinners
All transportation including three domestic flights
All photo workshop activities
Photography instruction and optional reviews of photos
Private van and driver
Local guided visits
We'll be accompanied throughout by Alex, a professional tour guide and former policeman, and a fluent English speaker, with whom Chris has previously led several tours in Colombia.
What's not included
International Airfare
Incidentals not listed
Tips & gratuities
Highlights
Photograph the fantastic street murals of Bogotá's historic La Candelaria district.
Witness how coffee is grown and processed at a traditional highland estate; photograph the fabulous street life of Salento, Coffee Country's most exquisite hill-town; and hike the sublimely photogenic Valle de Cocora, with its astonishing wax palms and ethereal mists.
Photograph the flower farms, and preparation of silletas(floral displays) for Medellín's flower festival; plus explore the once dangerous, now welcoming, Comuna 13 shanty neighborhood.
Revel in the delight of Cartagena's walled city, including a private photo session with the Afro-Caribbean palenqueras(fruit-sellers) and a made-for-the-camera Bazurato market.
Itinerary
Day 1, Friday – Bogota
International arrival flight(s) to Bogotá (Not included)
Hotel check-in from 3pm. For any guests arriving early, complimentary early check-in will be subject to availability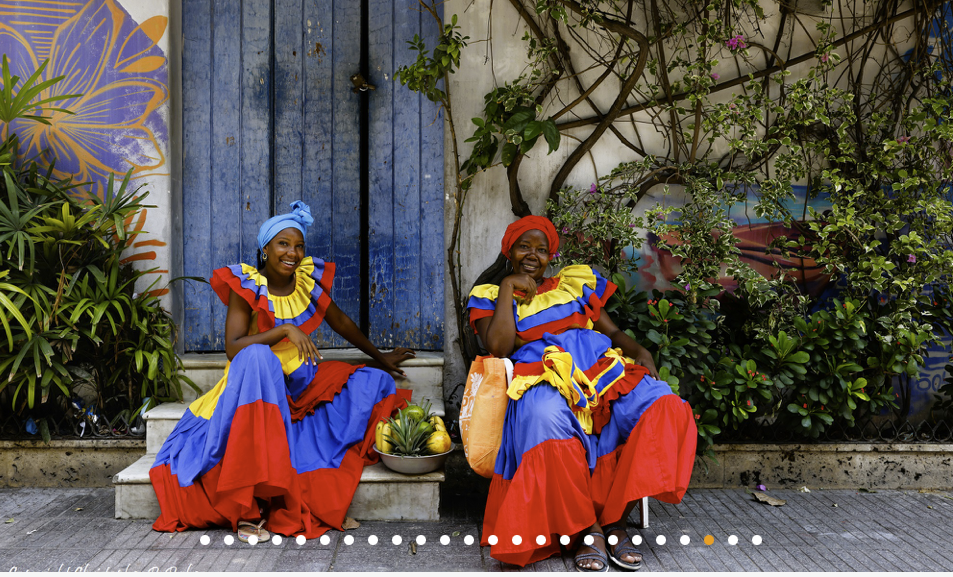 Meet this evening at the Hotel La Opera, in the heart of the colonial quarter of La Candelaria. Chris will give a presentation about our exciting itinerary and Colombia. Then we'll head for a dinner of traditional Colombian fare at the nearby atmospheric El Son de los Grillos.
O/N: Hotel La Opera
Day 2, Saturday – Bogota
This morning we begin with a guided walking tour of La Candelaria, themed to the fantastic street art that has become a defining element of Bogotá. We'll have plenty of opportunity for fabulous street photography of street vendors, etc., amid the cobbled colonial streets of this hilly colonial quarter. Following lunch at the Botero Museum, we'll head to the Museo de Oro Precolumbino, displaying the largest collection of pre-Columbian gold in the world. Yes, we can photograph inside! Dinner this evening is at the one-of-the-kind La Bruja, a short walk from our hotel.
O/N: Hotel La Opera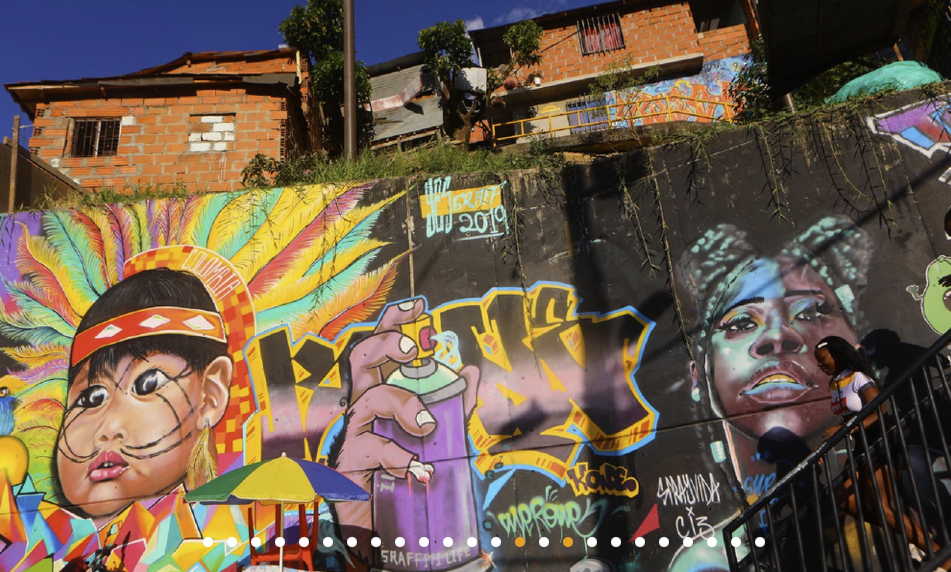 Day 3, Sunday – Bogota
We'll take the scenic elevated highway along the mountain fringe of Bogotá to the old town of Zipaquirá, where we'll descend underground to marvel at—and photograph–the "Salt Cathedral." This is challenging photography, made more enthralling by colorful floodlit niches and statues. We then enjoy a filling bandeja paisa—a platter of meats and other typical Colombia goodies!—at a horse-breeding center, where we'll photograph the stables and a demonstration of paso fino gait riding. Returning to Bogota, we'll hope to arrive in time to take the teleférico (mountain tram) up to the Monserrate monastery for sunset photography over the city. We'll also dine here in the lovely Casa San Isidro before catching the last tram down the mountain.
O/N: Hotel La Opera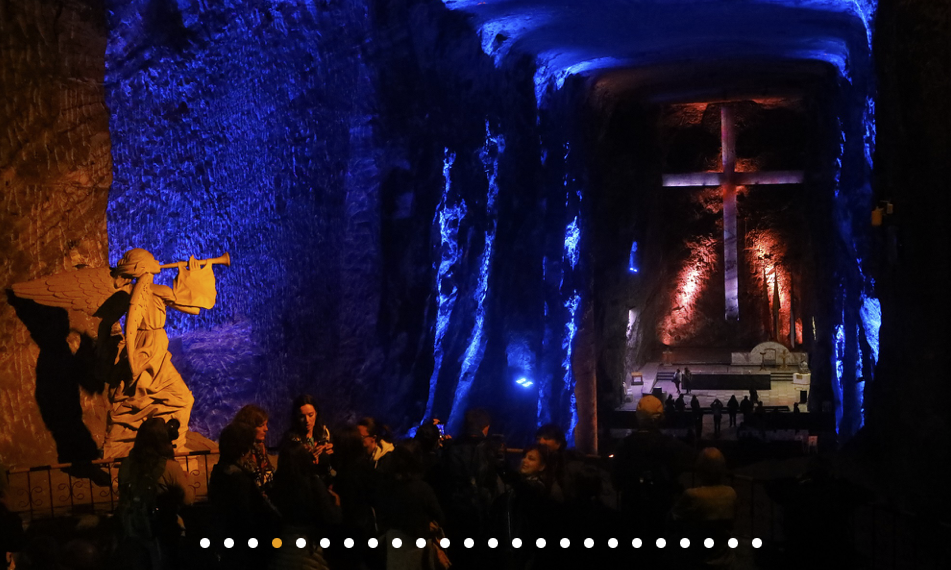 Day 4, Monday – Salento (Zona Cafetal)
The early bird catches the worm… or in our case, the best shots at the bustling Paloquemao flower market. We'll also wander the narrow alleys of the interior section, with its fruit stalls, fish market, and pig's heads, etc. We then continue to the airport for lunch (it has excellent options) before our flight to the Zona Cafetal—Coffee Country. We'll head straight to Hacienda Bruselas to photograph this colonial-era working coffee estate and learn about coffee growing and "cupping." We then arrive in Salento, the most colorful and photogenic hill-town in the coffee country, and our base for the evening. Our hotel is just steps from the vibrant heart of this perfectly-preserved colonial hill-town, as well as a short walk from the hilltop mirador offering sensational views over town and its mountainside setting.
O/N Hotel Salento Plaza or Salento Real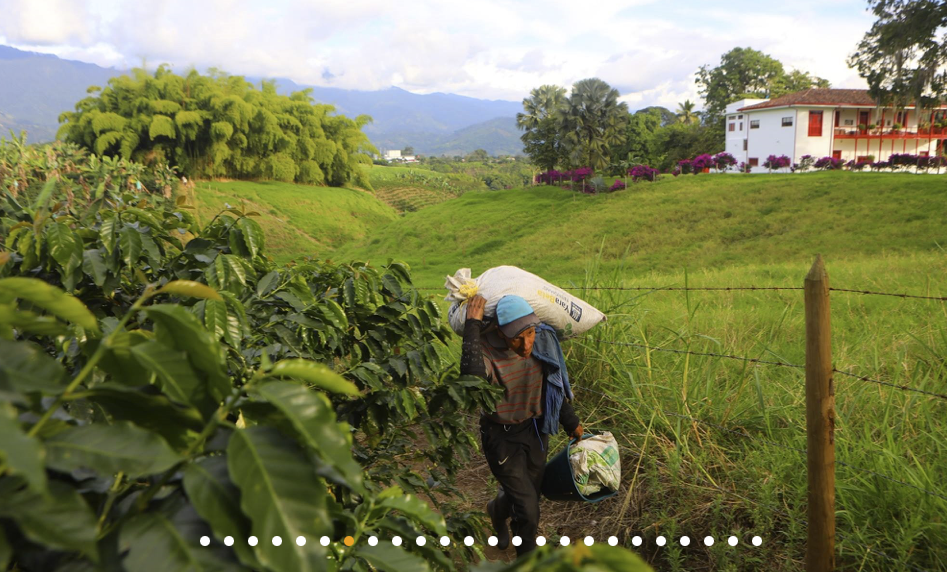 Day 5, Tuesday – Salento (Zona Cafetal)
Salento is, with good reason, the coffee zone's most popular colonial hill-town. You'll delight in photographing its stunning colonial architecture, antique Willys Jeeps, and quintessential hill-town lifestyle. Although on weekends especially, its pedestrian-only main street–Calle Real–can seem mobbed by visitors, few of them overnight in town. Moreover, by being based here we're able to explore this sensational village before and after the crowds depart, including during the peaceful "golden hour" of early morning and the "blue hour" after sundown. We'll "escape" town when the day-trippers arrive: After breakfast, we head into the nearby, lime-green Valle de Cocora—a gorgeous montane valley renowned for the slender, towering wax palm (the world's tallest palm) and ethereal mists. We'll walk a path that offers splendid landscape photography, as well as invigorating exercise in the crystal-clear mountain air… perfect for building an appetite for a delicious lunch of fresh pink trout at one of Chris' favorite restaurants. In 2019, Chris even photographed an Andean condor high overhead while hiking the Valle de Cocora. We'll return to Salento, where the balance of the afternoon is at leisure for you to take a siesta before photographing the town at its best during the "golden hour" preceding sunset and the "blue hour" thereafter, when most of the day-trippers have departed.
O/N Hotel Salento Plaza or Salento Real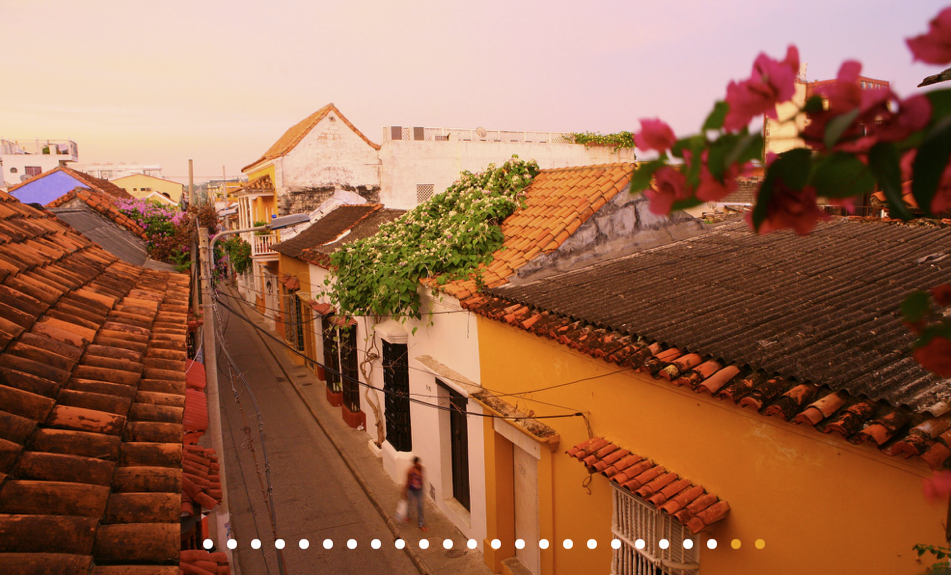 Day 6, Wednesday – Medellín
This morning we'll head to Salento's best coffee shop for a baristo demonstration before continuing to Pereirafor our flight to Medellín, an architecturally stunning city cusped by mountains all around. The balance of the afternoon is free to relax or explore at will.
O/N Hotel Parque 10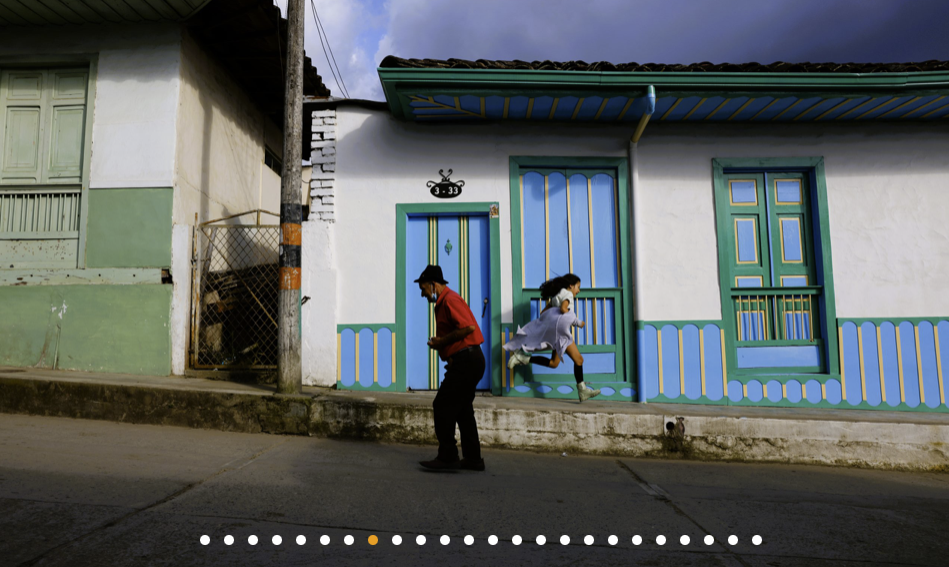 Day 7, Thursday – Medellín
Begin this morning with a guided walking tour with Chris' close friend and local tour guide John Zapata. We'll begin at Plaza Botero, with its stunning collection of Botero statues, then walk a busy pedestrian thoroughfare—with great street photography—to Plaza Cisneros and the Gobernación de Antioquia. We'll also get a bird's-eye view of Medellín from Cerro Nutibara before lunch. We then head to Comuna 13, a formerly impoverished hillside shanty once renowned as perhaps the world's most violent neighborhoods. The era of drug cartels and FARC guerrillas has been replaced with an upbeat vitality that is to be experienced to be believed! John is actively involved in community projects, giving us unsurpassed access to this barrio.
O/N Hotel Parque 10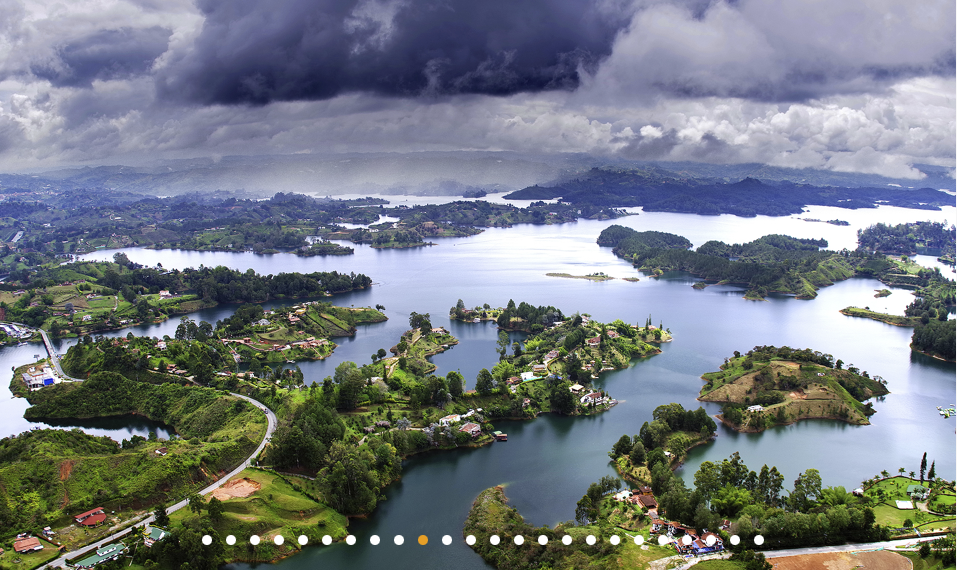 Day 8, Friday – Medellín
Today we'll journey through the uplands to El Peñol, a sensational sugarloaf with vast views over lake country from its summit… reached by a 740-step exterior staircase! A short distance away, the remarkable cobblestone village of Guatapé awaits. It's the most colorful town in Colombia, being adorned with zócalos. We'll return to Medellín in early evening.
O/N Hotel Parque 10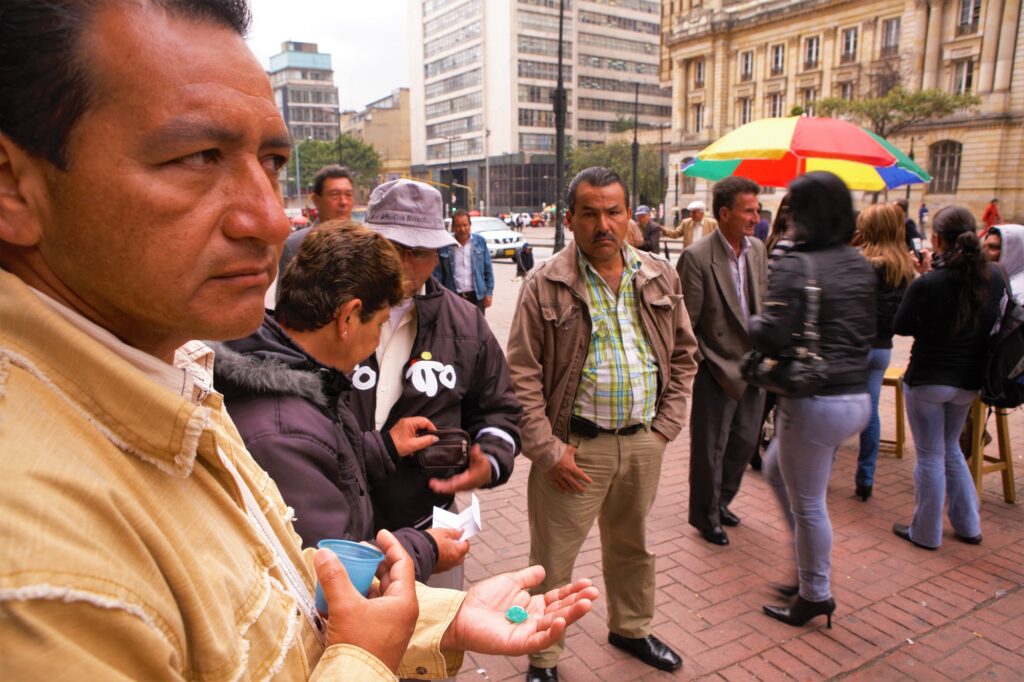 Day 9, Saturday – Medellín
We'll start today by taking the Metro and Metrocable up through the shantytowns to Parque Avri, a refreshing mountain park. We then drive to one or more flower farms in the mountains above Medellín to photograph the flower fields and the preparation of silletas, huge floral arrangements to be paraded in tomorrow's Féria de Flores (Chris' experience leading photo tours to the overcrowded, drunkenly boisterous parade inform us that the negatives outweigh the positives of attending). We'll return to Medellín, where the balance of the day is at leisure.
O/N Hotel Parque 10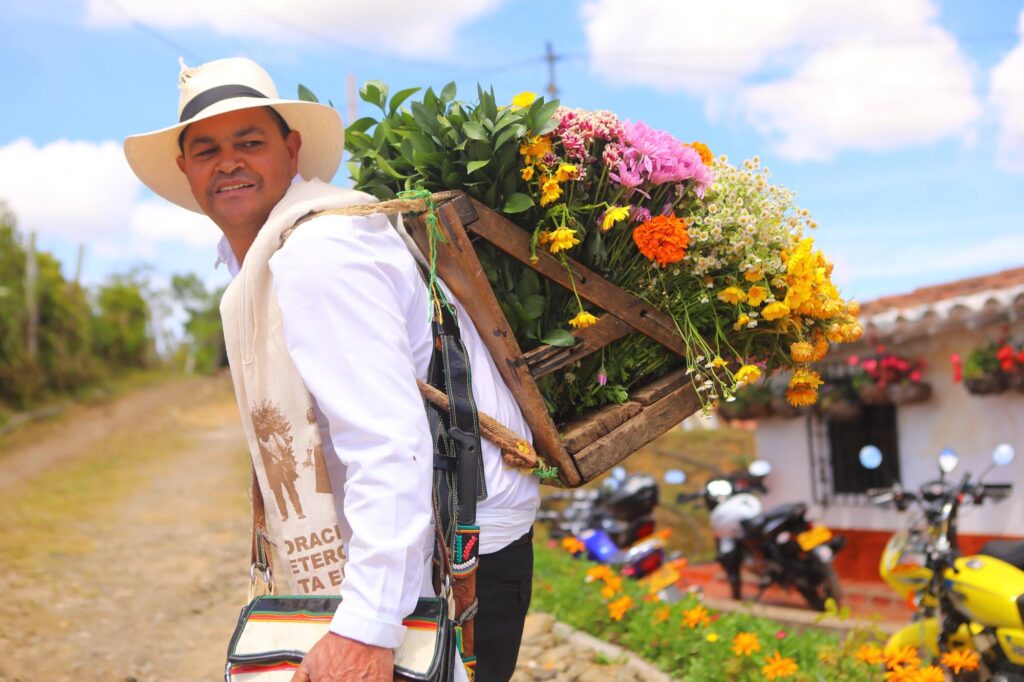 Day 10, Sunday – Cartagena
This morning we fly from Medellín to Cartagena, arriving in this lovely, laid-back Caribbean coastal city in time for a brief walking tour through Getsemani, an up-and-coming outlier of the colonial city that has fabulous street murals, bohemian cafés, and fantastic architecture. After lunch, you'll have free time to roam the old walled colonial city, with its 17th-century fortresses and narrow streets. Rich in colorful street life and atmosphere, the photography here is sensational and is highlighted in late afternoon by a private shoot with the palenqueras—Afro-Colombian ladies dressed in traditional costume and looking like Carmen Miranda with their fruit bowls atop their head (yes, they actually sell the fruit).
O/N Hotel Capellan or similar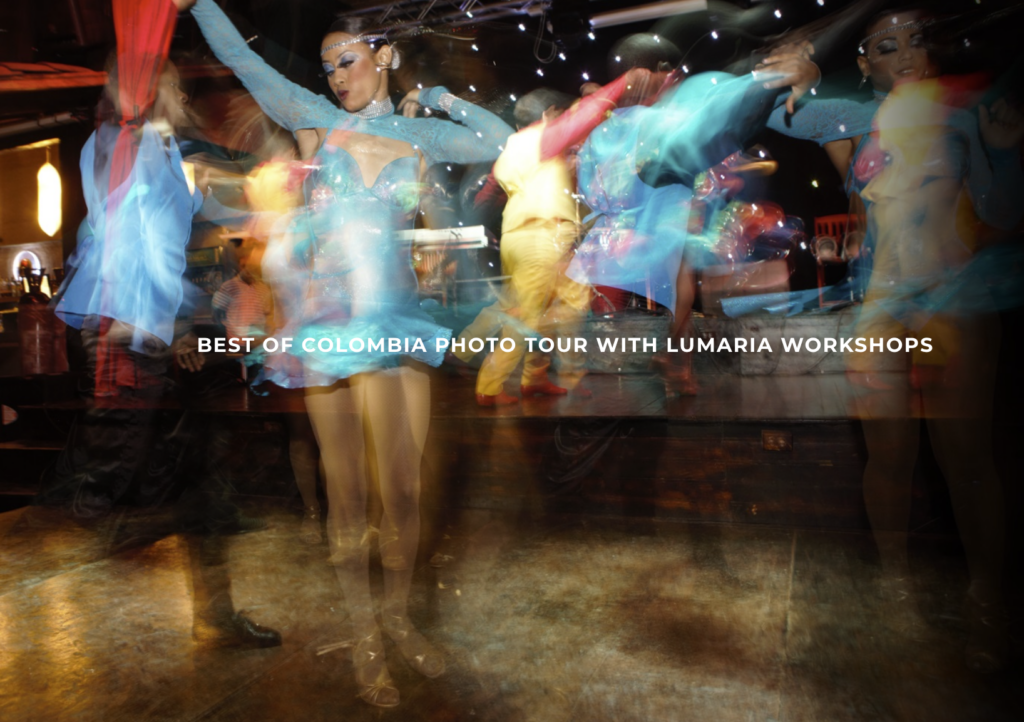 Day 11, Monday – Cartagena
We begin with a real stunner… the earthy Bazurto market, where we're sure to be the only "out of towners." Street photography doesn't get better than this warren, with its pelicans hovering over the fish stalls waiting to plunge down on a tidbit… and its severed pigs' heads and entrails… and steaming cauldrons of lunch in preparation over coals. Marvelous! The balance of the day is at leisure before we enjoy a farewell alfresco dinner at Marea, overlooking the harbor.
O/N Hotel Capellan or similar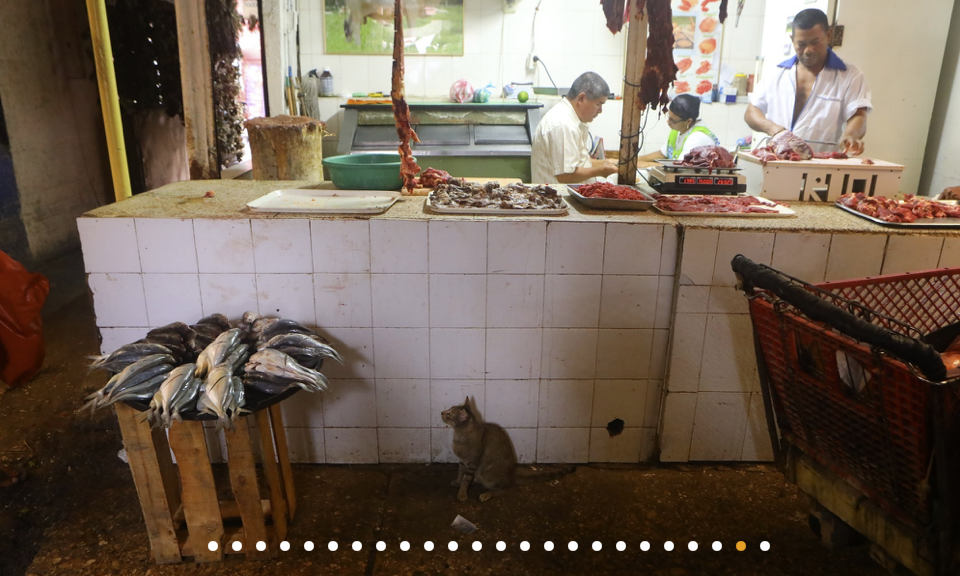 Day 12, Tuesday – Depart for home
We transfer you to the airport for your individual flights home.