Bhutan 2015 – SOLD OUT
The Last Shangri La – "Land of the Thunder Dragon"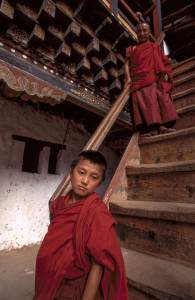 Bob first visited Bhutan in the early 1980's as one of the first Westerners to be allowed into the country. He fell in love with the culture and returned in the late 1990's to continue his documentation of this Himalayan paradise.
The itinerary is a 15-day tour that includes the must-see highlights of this idyllic mountain kingdom. We venture to little known corners of the country and also experience a small village festival. This schedule provides a wealth of photo ops with the added benefit of not having to contend with hoards of tourists.
Bhutan strictly controls tourism and is one of the last Himalayan kingdoms to resist rampant modernization. But change is happening and it's never too soon to visit these exotic destinations before the traditional way of life disappears forever.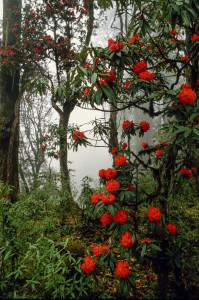 The Bhutanese are very welcoming and there will be endless opportunities for great people photography whether it's at festivals, archery contests or in the many monasteries we will visit. The landscape and architecture is breathtaking with intense green valleys, dense juniper and pine forests and dzongs – massive white fortresses that still house both government officials and monks.
I hate hyperbole but a visit to Bhutan really is the trip of a lifetime and a photographer's dream. My advice is don't put this off. If Bhutan had been on your bucket list now is the time to go. Tourism is increasing and with it the authentic way of life that makes Bhutan such an appealing destination for photographers.
Click here for a photo itinerary.
The cost for 15 days all inclusive, double occupancy is $6,300.00 excluding international airfare. Single occupancy is an additional $750 per person.
Roundtrip airfare on Druk air out of Bangkok is an additional $900.
A deposit of $1000.00 will secure a place on the trip with the balance due 120 days before departure. Refundable deposit minus $200 admin fee if you need to cancel before 90 days of departure, no deposit refund less than 90 days before departure.